Welcome to Amateur Radio NSW digital radio network.
To assist NSW based Amateur Radio clubs and provide state-wide access to new and emerging technologies, ARNSW has formed a subcommittee known as the Radio Network Group with the primary purpose of establishing and operating a series of networked repeaters known as the ARNSW RadNET.
To that end ARNSW are extending material support including repeaters and other equipment to local clubs for the purpose of operating a repeater service that functions as part of the ARNSW RadNET
ARNSW RadNET DMR repeaters carry the talkgroups of the VKDMR network as well as a dedicated ARNSW Talkgroup 1910. It is ARNSW's aim for the network to cover the entire East coast of NSW as well as some key inland regions.
These pages offer useful information about network and repeater status as well as links and information about connecting to the wider DMR Amateur Radio networks in Australia.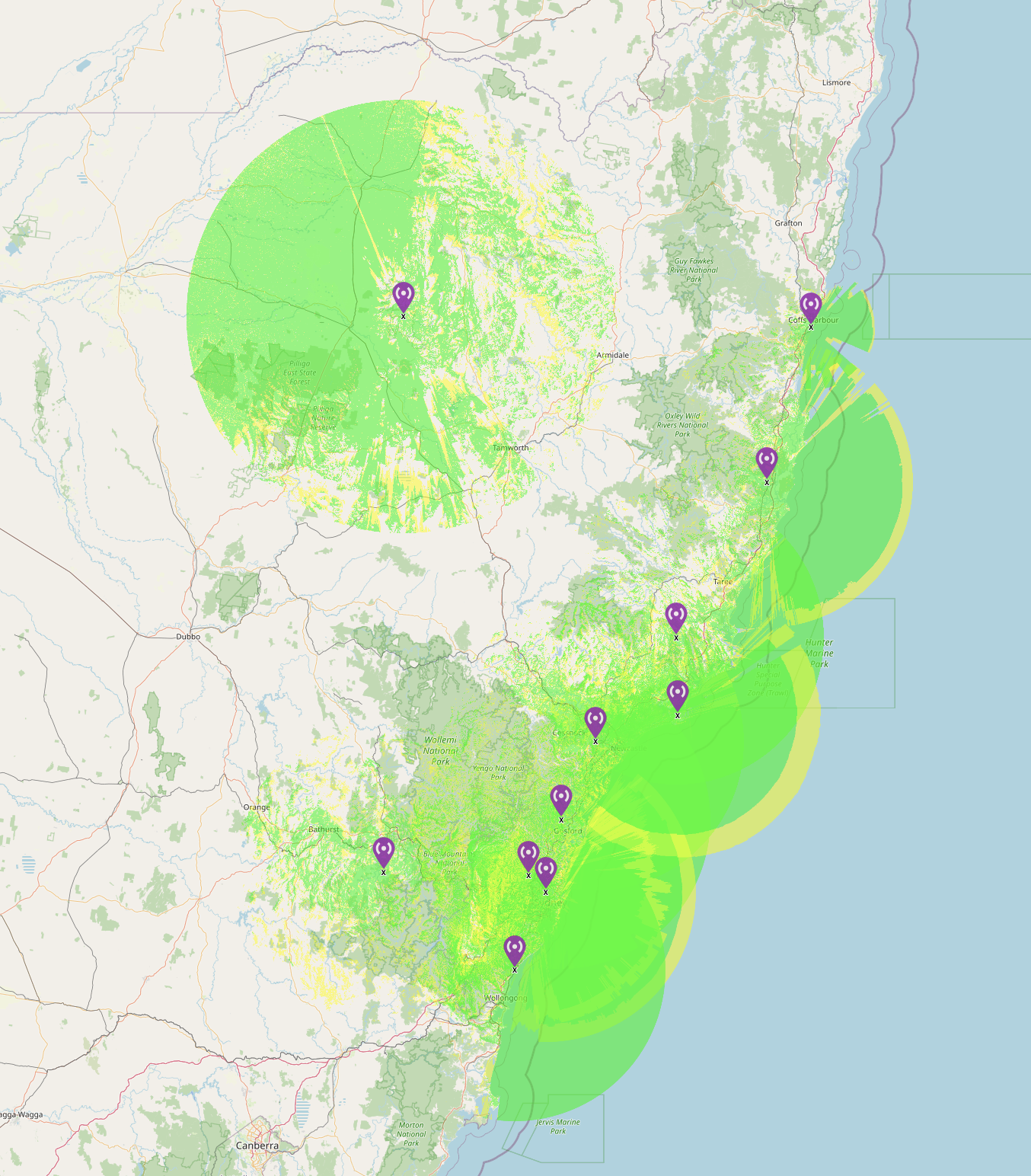 MOTD: